Exporter & Dealer of Two & Three Wheeler Automobile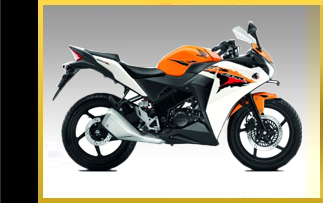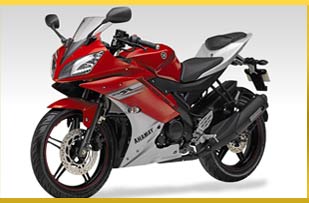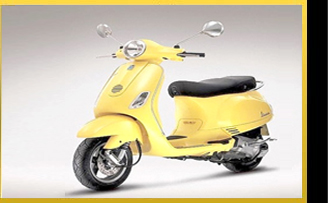 Profile

The establishment of Bharat Traders (Exports) in 1991 formed a strong foundation for the authorized export of various models of motorcycles from reputed companies like Honda, Yamaha, Bajaj, Hero and Royal Enfield. We also export utility vehicles, delivery van, auto rickshaws and other accessories from various reputed companies. With the help of strong distribution channel, the motorcycles, delivery van, auto rickshaws and other accessories are distributed throughout the world.

We are guided by our mentor, Mr. Prakash Idnani, whose exceptional way of handling business and addressing queries helped us offering qualitative and flawless range to the clients. His constant efforts have earned us an ever rising turnover and enable us to carve a niche in the industry.

With the help of our sales and marketing section, we carry out market research at regular intervals. This research determines the market requirement and proves effective for distribution channel in reaching the target. We source the range as per client preference. Our tie-up with various logistics companies enable us to ensure safe and timely deliveries.

Our association with various traders and importers from different countries enable us to seek new opportunities and make new strategies for the business. For the excellence in our performance, we have also achieved award from Federation of Indian Export Organization. We take pride in sustaining and growing the prestigious list of customers and associations that we have achieved over the years


We follow stringent quality checks and maintain superior quality standards, in our efforts of providing flawless and defect free motor cycles, auto rickshaws and allied accessories. It is strictly ensured that from procurement to packaging and then shipment, every process is carried out under quality control mechanisms. Backed by our efficient team and long industry standing, we provide reliable automobile with prompt after-sales services.
We make sure the entire range is tested on following parameters:
Mileage
Emission
Efficiency
Performance
Further, prior to the packaging process the entire range is manually checked on various parameters. These are ensured with the original conditions of procurement during the storage.


Team / Manpower
We are backed by our efficient team of procurement agents that visit the vendors as per the requirement and source the demanded range adequately. These agents are further be updated by sales and marketing persons to possess the knowledge about the ever changing requirements of market.

The procured range of motor cycles, auto rickshaws and allied accessories are inspected by our quality inspectors to verify that there should not be any tampering during the procurement and transition process. Our pioneering strategies have alleviated us in expanding the business.



Global Reach
As a quality conscious company, we believe in serving our respected clients as per their requirements. Our clients are our priority and we offer various facilities as per their convenience. We keep our clients satisfied by providing them mostly demanded motorcycles, auto rickshaws and allied accessories.

Our intensely devoted efforts have earned us numerous accolades from clients for supplying optimum quality range across the globe which includes the markets from Africa, Latin America, Middle East, South East Asia and Asia.


Our Rich Vendor Base
Our vendor base enables us to compete with the requirements of our clients and provide them with their demands of motorcycles, auto rickshaws and allied accessories. The vendors are being selected by our agents after testing on stringent selection parameters.
The vendor selection is also based on various parameters, which includes
Timely delivery of ordered products
Cost effectiveness
Customer base


Wheels On Fire
We are the reputed suppliers of an extensive range of motorcycles, auto rickshaws and other accessories. Our entire assortment has been categorized as Honda motorcycles, Yamaha motorcycle, Bajaj motorcycles, Hero Motorcycles, Suzuki Motorcycles, Royal Enfield Motorcycles, bike accessories and three wheelers.
Our gamut of Hero motorcycle encompasses CD Dawn, Splendor NSG, Passion, Super Splendor and other models. We offer R15 version 2.0, FZS, Fazer in our array of Yamaha motorcycle. In Bajaj motorcycles we deal in Discover 125 DTSi, Pulsar 150 DTSi, Pulsar 180 DTSi, Pulsar 200 DTSi and Avenger 180. In Honda motorcycles & Scooters we offer CBR 250 & 150, Unicorn, Dazzler, Shine, Twister, Activa, Dio and Aviator. We also offer various bike accessories that comprise helmets, motorcycle side bag and many more. Our assortment of three wheelers consists of Bajaj Auto rickshaw 2 Stroke, Bajaj Auto rickshaw 4 Stroke and Bajaj GC 1000, Piaggio Ape Delivery van and Pickup Van.
Some of the salient features of our spectrum are as follows:
Optimum performance
Excellent mileage
Low pollution
Comfortable
Easy maintenance


Why Us ?
Owing to our client centric approach, we are repetitively getting huge orders from our clients. Some of our attributes that shows our strengthened position in the market includes:
Qualitative range
Wide distribution network
Timely delivery
Ability to handle bulk orders
Competitive prices

© Bharat Traders (Exports). All Rights Reserved (Terms of Use)
Developed and Managed by IndiaMART InterMESH Limited