Exporter & Dealer of Two & Three Wheeler Automobile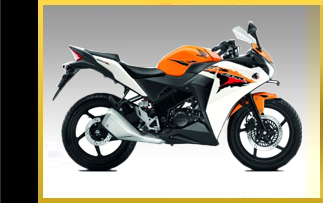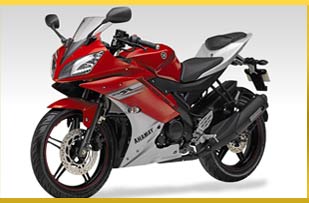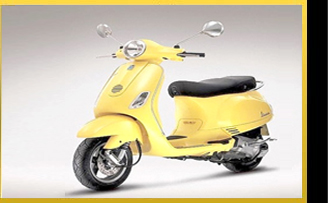 Suzuki Motorcycles
Suzuki motorcycles come with the assurance of the Suzuki technology. These motorcycles are fuel efficient, with low maintenance and they have long lasting, tough engines. Some of Suzuki's motorcycles are Sling Shot, GSX-R 1000, Hayate etc. They have motor cycles like the Sling Shot and Hayate to cater to the mid price range customers and the Hayabusa for high end customers looking for thrill in their biking experience.


GIXXER is India's first Street Sport bike which comes with a powerful 155cc engine powered by cutting edge SEP Technology, unmatched features, unique styling and a chassis developed by the engineers who designed the legendary GSX-R series for great riding performance.
The Suzuki GIXXER is a sporty motorcycle with functional beauty combining edgy styling and performance with an exhilarating and sporty ride. The GIXXER is a machine that Suzuki's engineers have tuned to produce broad low-end torque and dynamic mid-range power for strong acceleration and sporty handling. Loaded with exciting – equipment, power, handling and trusted Suzuki quality, the GIXXER is an invitation to ride!
The Gixxer is available in five interesting colours – Metallic Triton Blue, Candy Antares Red, Pearl Mirage White, Glass Sparkle Black & Metallic Oort Grey.
Rating :





Technical Specifications:
Engine
Type
4-stroke, 1-cylinder, air-cooled
Valve System
SOHC, 2 Valve
Displacement
154.9 cm3
Bore x Stroke
56.0 mm x 62.9 mm
Engine Output
14.8ps@8000 rpm
Torque
14 Nm @ 6000 rpm
Fuel System
Carburetor
Starter System
Electric
Transmission Type
5 Speed, MT
Dimensions
Wheels
Cast
Length
2,050 mm
Width
785 mm
Height
1,030 mm
Wheel Base
1,330 mm
Ground Clearance
160 mm
Seat Height
780 mm
Kerb Mass
135 kg
Fuel Tank Capacity
12 Ltrs
Brake
Front
Single Disc
Rear
Drum
Tyre Size
Front
100/80-17-Tubeless
Rear
140/60R-17-Tubeless
Suspension
Front
Telescopic
Rear
Swing Arm, Mono Suspension
Electrical
Battery
Maintenance free 12C, 3Ah
Headlight
12V 35/35W
Tail Light
LED
:: Yes! I am interested ::
Rating :





Technical Specifications:
Engine
Type
4 -Stroke,1-Cylinder, Air cooled
Valve System
SOHC, 2 Valve
Displacement
154.9 cm3
Bore x Stroke
56.0 mm x 62.9 mm
Engine Output
14.8ps@8000rpm
Torque
14N-m@6000rpm
Fuel System
Carburetor
Starter System
Electric
Transmission Type
5 Speed, MT
Dimensions
Wheels
Cast
Length
2,050 mm
Width
785 mm
Height
1,085 mm
Wheel Base
1,330 mm
Ground Clearance
160 mm
Seat Height
780 mm
Kerb Mass
139 kg
Fuel Tank Capacity
12 Ltrs
Brakes
Front
Single Disc
Rear
Drum
Suspension
Front
Telescopic
Rear
Swing Arm, Mono Suspension
Tyre Size
Front
100/80-17-Tubeless
Rear
140/60R-17-Tubeless
Electrical
Battery
Maintenance free 12V, 3Ah
Headlight
12V 35/35W
Tail Light
LED
:: Yes! I am interested ::
Rating :





Technical Specifications:
Engine
Type:
4-Stroke, 1-Cylinder, Air-cooled
Valve System:
SOHC, 2 Valve
Displacement:
154.9 cm3
Bore x Stroke:
56.0 mm x 62.9 mm
Engine Output:
14.8ps@8000 rpm
Torque:
14Nm@6000rpm
Fuel System:
Carburettor
Starter System:
Electric, Kick
Transmission Type:
5 Speed, MT
Dimensions
Wheels:
Cast
Overall Length:
2,050 mm
Overall Width:
785 mm
Overall Height:
1,030 mm
Wheel Base:
1,330 mm
Ground Clearance:
160 mm
Seat Height:
780 mm
Curb Mass:
135 kg
Fuel Tank:
12 Ltrs
Brakes
Front:
Disc
Rear:
Disc
Tyre Size
Front:
100/80 - 17 - Tubeless
Rear:
140/60R - 17 - Radial Tubelessv
Suspension
Front:
Telescopic
Rear:
Swing Arm, Mono Suspension
Electrical
Battery:
Maintenancefree 12V, 3Ah
Headlight:
12 V 35/35 W Tail Light LED
:: Yes! I am interested ::
Rating:





Technical Specifications:
Engine :
Type
4-Stroke, 1-Cylinder, Air-cooled
Valve System
SOHC, 2 Valve
Displacement
154.9 cm3
Bore x Stroke
56.0 mm x 62.9 mm
Engine Output
14.8ps@8000 rpm
Torque
14Nm@6000rpm
Fuel System
Carburettor
Starter System
Electric, Kick
Transmission Type
5 Speed, MT
Dimensions :
Wheels
Cast
Overall Length
2,050 mm
Overall Width
785 mm
Overall Height
1,030 mm
Wheel Base
1,330 mm
Ground Clearance
160 mm
Seat Height
780 mm
Curb Mass
135 kg
Fuel Tank
12 Ltrs
Brakes :
Front
Disc
Rear
Disc
Tyre Size :
Front
100/80 - 17 - Tubeless
Rear
140/60R - 17 - Radial Tubeless
Suspension :
Front
Telescopic
Rear
Swing Arm, Mono Suspension
ELECTRICAL :
Battery
Maintenancefree 12V, 3Ah
Headlight
12 V 35/35 W Tail Light LED
:: Yes! I am interested ::

© Bharat Traders (Exports). All Rights Reserved (Terms of Use)
Developed and Managed by IndiaMART InterMESH Limited